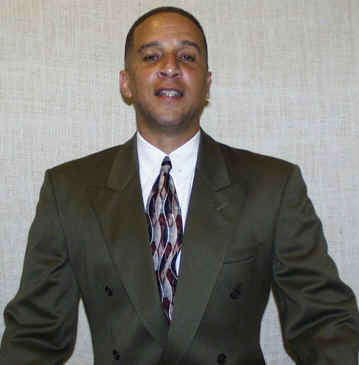 BROTHER HARRY EVANS, III
TITLE: "THAT SHOW WITH THOSE BLACK GUYS"
PARTS: Half - Hour Episodes
HOST: Harry Evans, III
DESCRIPTION: A candid conversation between Host, Harry Evans, III and men of African descent from varied
professional and personal disciplines.

BACKGROUND INFORMATION
First aired in Columbia, Maryland in October, 1994.
Currently available on eighty (80) public access-cable stations including New York, New York; Los
Angeles, California; New Orleans, Louisiana; Houston, Texas; Atlanta, Georgia; Washington, D.C.;
Cleveland, Ohio; Baltimore, Maryland; Denver, Colorado; and New Haven, Connecticut.
The only National Talk Show created, produced, hosted, and syndicated by an African –American man.
Nominee: 1997 George Foster Peabody Award
Winner of 1998 Cameo Award for Outstanding Cable Programming Excellence
CONTACT INFORMATION: "THAT SHOW WITH THOSE BLACK GUYS" or Harry Evans, III may be reached via email at Thatshw@aol.com.